1/6
Rechargeable lithium ion Lifepo4 12v 50ah 100ah 200ah lithium ion battery 150ah Lifepo4 Battery Pack
Quick Details
Product Code:
LL-006 12150
Payment:
MasterCard,VISA,L/C,T/T,PayPal,Western Union
Shipping:
Support Express · Sea freight · Land freight · Air freight
Supply Ability:
10000 piece per month
Quick Details
Core Material

LiFePO4

Voltage

12.8V

Capacity

150Ah

Discharge Current

0.5C

Power

1920Wh

Water Dust Resistance

IP65

Warranty

5 years

Max Discharge Current

1C

Color

Can be customized

OEM / ODM Service

Acceptable

Optional Function

Heating and Bluetooth Function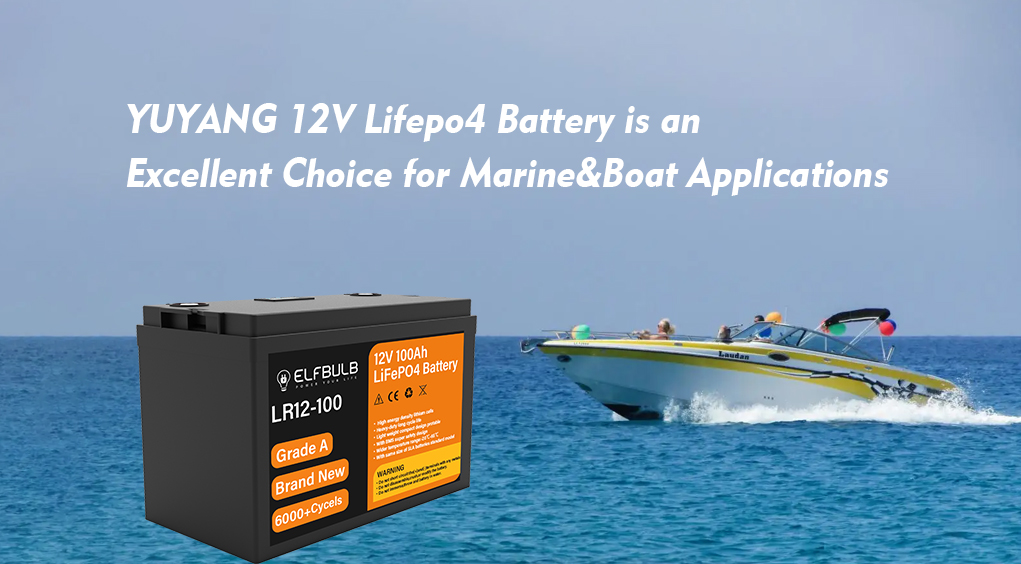 Feel confident that your family is safe from storms and outages through reliable, energy-conscious technology solutions, and be less reliant on the grid.
Built-In BMS Protection: YuYang Lithium Battery has Built-In BMS (Battery Management System) to maintain the voltage of every cell and protect it from overcharge, over-discharge, overload, overheating and short circuit. Built-in high temp cut off system prevents charging temp over 167 °F (75 °C). LiFePO4 battery is safer than lead acid, avoiding fire and explosion accident. Operating Temp: Charge: 0°C~50°C; Discharge: -20°C~60°C.
Lightweight: YuYang rechargeable lithium ion battery weights just 1/3 weight of lead acid battery in the same capacity. It is easier to carry or move for marine, camping and off-grid.
IP65 Waterproof: Our battery is IP65 waterproof with ABS hard case making you freely install it indoors or outdoors.
Wide Application: 12V LiFePO4 Battery is a great solar energy storage cell and power supply for 12V household appliances, such as refrigerators, washing machines, TV, monitors and air conditioners. It supplies power for various electric appliances of RV in a long-distance travel. Perfect for yachts, golf cart, van, trolling motor and medical devices.
​
Attention: The battery can be expected to remain serviceable for more than 10 years and this takes into consideration that it is charged and discharged once per day at room temperature (25°C).
Lithium ferro phosphate batteries provide excellent thermal stability and storage. The module also incorporates a self-monitoring function for the detection of any abnormalities in power storage.
YuYang company can provide customers with reliable solutions, punctual delivery, high-quality products. Welcome to Contact with us for more informations.
Product Parameter
| | | | | | | | |
| --- | --- | --- | --- | --- | --- | --- | --- |
| Model No. | Rated Capacity | Operation Voltage | Charging Current Max | Discharging Current Max | Energy | Dimension (mm) | Weight (kgs) |
| LL-1206 | 6Ah | 12.8V | 6A | 10A | 76.8 Wh | 90*70*107 | 1.2 |
| LL-1210 | 10AH | 12.8V | 10A | 10A | 128 Wh | 151*65*100 | 1.5 |
| LL-1212 | 12Ah | 12.8V | 12A | 20A | 153.6 Wh | 151*98*101 | 1.7 |
| LL-1218 | 18Ah | 12.8V | 18A | 30A | 230.4 Wh | 181*77*167 | 2.6 |
| LL-1220 | 20Ah | 12.8V | 20A | 30A | 256 Wh | 181*77*167 | 2.9 |
| LL-1230 | 30Ah | 12.8V | 30A | 40A | 384 Wh | 195*166*170 | 4.5 |
| LL-1236 | 36Ah | 12.8V | 36A | 40A | 460.8 Wh | 195*166*170 | 5 |
| LL-1250 | 50Ah | 12.8V | 50A | 50A | 640 Wh | 198*166*170 | 5.3 |
| LL-12100 | 100Ah | 12.8V | 100A | 100A | 1280 Wh | 248*157*194 | 11.5 |
| LL-12130 | 130Ah | 12.8V | 100A | 100A | 1664 Wh | 355*175*188 | 13 |
| LL-12150 | 150Ah | 12.8V | 100A | 100A | 1920 Wh | 328*172*215 | 15.8 |
| LL-12200 | 200Ah | 12.8V | 100A | 100A | 2560 Wh | 522*240*218 | 19 |
| LL-12200 PLUS | 200Ah | 12.8V | 200A | 200A | 2560 Wh | 522*240*218 | 19 |
| LL-12400 | 400Ah | 12.8V | 250A | 250A | 5120 Wh | 521*269*220 | 36 |
Features for 12V standard module battery
High power density, Stability and Long service life

Widely used to replace many applications of lead-acid batteries.

It has a long life,1.5 times the energy density of lead-acid batteries, and a long cycle life, 4-8 times of lead-acid batteries.

It supports fast charging & discharging and saves the charging time greatly, the usage efficiency is up to 97%.

It has wide applicability and supports the use of batteries in series.

Hard ware design and imported IC & MOSFET are used to ensure the safety and stable performance of lithium battery.

Low internal resistance and flow force circuit design.

The initial cell performance, dynamic charge & discharge, high and low temperature characteristics, charge & discharge curves with very good consistency.

The cycle life of lithium battery can reach more than 6000 times.

Low power consumption design, long battery life.

Factory direct sales: Enjoy true factory prices and comprehensive services.

OEM/ODM/OBM services: Logo printing, brand labeling, custom packaging, custom performance are available.

YuYang products use the latest cell technology that provides higher efficiency and a longer life span than other systems.
Advantages:
Manufacture: Our factory is 12,000 sq. ft. with more than 150 employees that produces 1000+ battery packs a day. We take full control over cost, quality and delivery of our products.
Reliability: The company is ISO9001, BSCI certified, and our products are certified by standards like CE, UL, FCC, RoHS, MSDS, UN38.3, etc.
Quality: From raw materials to finished products, every link is under ISO9001:2015 Quality Management System. Highly automated production lines ensure the consistency and stability of product quality.
R&D: With a R&D team of over 10 senior engineers and specialized laboratory, we are capable of customizing any battery packs that meet your requirements.
Delivery: We have our own associated spare parts factory which can help for fast delivery.
Warranty: Thoughtful after-sales service, 5 years warranty and lifelong technique support.
Notes:
When charging and discharging the battery, ensure that the battery voltage, current and temperature monitoring and protection conditions.

Please keep the battery away from the heat source, fire source and other heating and corrosive environments with strong acid and alkali.

Do not short-connect the battery or install the incorrect polarity at any time.

Do not mix the batteries of different models or different manufacturers.

Do not use external force to make the battery fall, impact or puncture. Do not disassemble the battery or change the external structure.

When the battery is not used for a long time, please keep the battery charge at 30%~50%SOC state, and avoid being in strong sunlight Shooting or high temperature and high humidity environment.

Wear rubber gloves and other protective devices when operating the battery.

If the battery has any leakage, smoke or damage, please stop using it immediately and contact our company for treatment.
Below are the answers to the questions that you may like to ask for
Can I charge the battery from the mains?
Short answer is yes but it will require a hybrid inverter. This would mean you could charge the battery at a cheap night rate from the grid as well as charging the battery from the solar PV.
Can I have an Uninterrupted supply (UPS) if there is a powercut?
Yes but would need to be wired to a dedicated circuit within the house, for example the upstairs sockets and downstairs lighting, this would then provide you with emergency power in the event of you losing the mains.
What's the best location for batteries?
They work best in a room that doesn't get too hot – Ideally they would go in a garage but they can go in a loft or any other room but the warmer they get the less efficient they become. The operating temperature ranges from -10 to 50 degrees but will see efficiency drops below 0 and above 40 degrees
Are Batteries safe?
Batteries are no more unsafe than any other electrical installation, as with anything there are risks but these are very small and should be a great consideration.
Can I add more batteries at a later date?
Yes, this battery can be in 4S and 4 Parallels, maximum reach 51.2V 400Ah for the model of 12V100Ah.
How long do they last?
This is actually determined by the number of cycles the battery goes through, this means a full charge and discharge. On average a battery will last around 10 years and all batteries have at least a 5 year warranty and most can be extended to 10-years.
What's the difference between Capacity and useable capacity?
Most batteries will have a capacity and a useable capacity – this can be confusing but in basic terms batteries should never been fully discharged and as such the useable capacity takes this into account.
Why YuYang Energy's Lithium Iron Battery Is Your Best Alternative?
* Safe and clean with zero maintenance* Long life span: Designed to last 10+ years* Save cost and fast delivery* Stable cells supply